N E W S A R C H I V E S

| | |
| --- | --- |
| Back from California! | October 10, 2006 |
Oh yeah, I forgot to mention my 3 and a half week vacation (the half week was kind of a surprise for me too) to California. Anyway, I'm back. Work on Bad Timing resumes. That is all.

Okay, except for this picture, which was taken at Yosemite: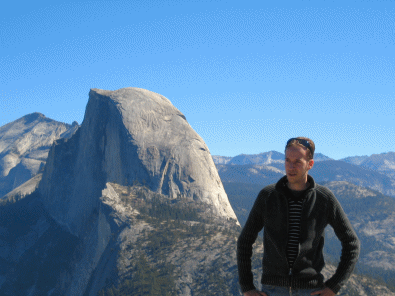 Look! It's me in front of the half-dome!